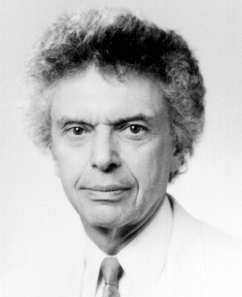 *** This program is no longer available as a single, study/consultation course. ***
It has been integrated into the full distance training program.
Classical Adlerian Psychotherapy:
A Socratic Approach
A Professional Study/Consultation Program
by Henry T. Stein, Ph.D.
Twenty-four Master Seminars on Twelve Audio-Cassettes
Comprehensive Study Outline & Guide
Fifty Socratic Strategies
Five Transcribed Demonstrations
This audio-tape study/consultation program faithfully reflects Alfred Adler's original therapeutic style, structure, and technique. It also adds several creative innovations: a twelve-stage map of the therapeutic process; a comprehensive exposition of the Socratic method for minimizing client resistance to cognitive change; and "missing developmental experience" strategies for deep affective change. This unique therapeutic approach synthesizes Alfred Adler's and Abraham Maslow's visions of optimal human development.
PROGRAM CONTENTS
TOOLS FOR THE ART OF THERAPY
Defining the Working Relationship - Eliciting Cooperation - Maintaining Feeling of Equality
Giving Genuine Empathy and Precise Encouragement - Building Self-Esteem
Reducing and Using Inferiority Feelings - Re-directing Superiority Striving
Correcting Private Logic - Dissolving Apperception Scheme - Changing the Fictional Goal
Providing Positive Modeling - Offering Challenges - Promoting Optimal Functioning
TWELVE STAGES OF PSYCHOTHERAPY
Map of the Complete Therapeutic Process - Uniqueness of Each Client's Journey
Empathy and Relationship Stage - Information Stage - Clarification Stage
Encouragement Stage - Interpretation-Recognition Stage - Knowing Stage
Missing Experience Stage - Doing Different Stage - Reinforcement Stage
Social Interest Stage - Goal-Redirection Stage - Support and Launching Stage
THE SOCRATIC METHOD
Origin of the Socratic Method - Use in Philosophy, Education, and Law - Socrates and Adler
Socratic Psychotherapy - Inductive, Deductive, and Analogical Reasoning
Minimizing Resistance With Questions at Each Stage of Therapy - Probing for Meanings, Feelings, and Motives
Eliciting Meaning, Details, and Links With Past - Uncovering Ideals, Reasons, and Results
Exploring Consequences and Alternatives - Impact of Surprise and Dramatization
PROVIDING THE MISSING DEVELOPMENTAL EXPERIENCE
Missing Emotional Experiences at Critical Ages - Evaluating Affective Deficits
Individual and Group Formats for Process - Building Up for a Breakthrough. Client's Readiness
Targeting Critical Ages, Family Members, and Situations - Designing a Scenario
Role-Playing, Guided Imagery, and Narration - Developmental Issues and Strategies
De-Briefing Techniques - Acceptance and Forgiveness - Digesting and Retaining New Experience
DEMONSTRATIONS OF TECHNIQUES
Transcribed and Annotated Demonstrations of Socratic Questioning - Line-by-Line Analysis
Transcribed Demonstration of a Missing Experience Strategy for Re-Mothering
---
About the Author
Henry T. Stein, Ph.D., is a Classical Adlerian psychotherapist, training analyst, and director of the Alfred Adler Institutes of San Francisco and Northwestern Washington. He studied with Sophia de Vries and Anthony Bruck who were trained by Alfred Adler. Over 1,000 tape-recorded hours of de Vries' lectures on theory and practice, demonstrations, and case consultations serve as documentation for this study program. For more than twenty years, he has been training psychotherapists with an approach based on the original teachings and therapeutic style of Alfred Adler, as well as the clinical and philosophical writings of other Classical Adlerians: Kurt Adler, Lydia Sicher, Alexander Mueller, Anthony Bruck, Erwin Wexberg, and Alexander Neuer. His own contributions to Classical Adlerian clinical practice include a comprehensive adaptation of the Socratic method, a thorough exposition of the twelve stages of psychotherapy, the integration of eidetic imagery, and strategies for providing client's with "missing developmental experiences." For the past five years he has been managing The Adlerian Translation Project which is dedicated to translating and publishing The Collected Clinical Works of Alfred Adler and the unpublished writings of other Classical Adlerians. A leading force in the re-discovery of Classical Adlerian theory and practice in the United States, Dr. Stein illuminates the artistry and depth of Adler's original approach to psychotherapy.
---
Back to the Adler Institute Home Page: